With Brisbane inner city vibes, The Calile Hotel Fortitude Valley set the scene for the sleek inner city wedding for Hans & James, we were some excited to be able to design their wedding flowers!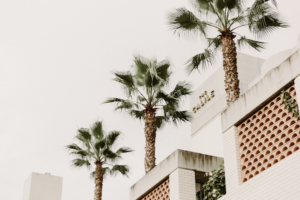 The ceremony was held on the light filled Terrace and we designed a modern wedding backdrop of an asymmetrical flower frame for the grooms to step inside and make a memorable wedding ceremony and say I do!  Seeing over the ceremony wedding celebrant David Webber for the Brisbane wedding.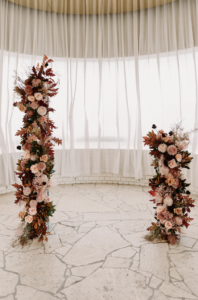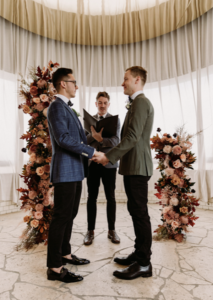 Warm autumnal hues with texture was the brief and we master crafted the wedding arbour from a large array of flowers including toffee roses, maple foliages,  burgundy and coffee coloured fluffy disbuds, preserved hydrangea and pops of seasonal texture, master crafted by us of course at Bouquet Boutique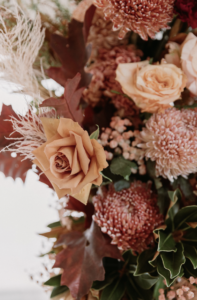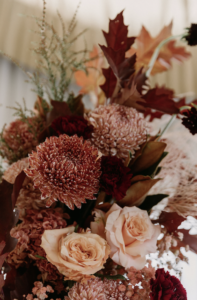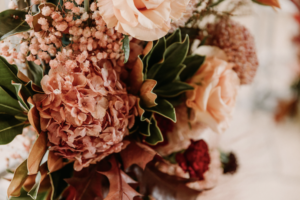 Hans and James wanted an intimate wedding and had no wedding party so we designed two buttonholes for both grooms to adorn the suits from M J Bale.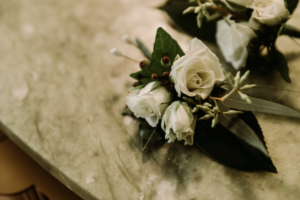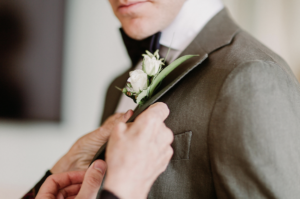 The celebration dinner was held in the Grand Room at the hotel, the guests enjoyed the fabulous food and wine along two long banquets tables set for the wedding reception. Minimalist but quality wedding flowers, the brief from our clients. We used creative stems of seasonal flowers to fill the Anna Varendorff original vases and then set between with a clustered floral domes filled with lush reflexed roses more seasonal flowers to bring in the sunset hues and groupings of pillar candles to bring more warmth and coziness to the space.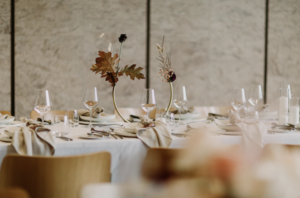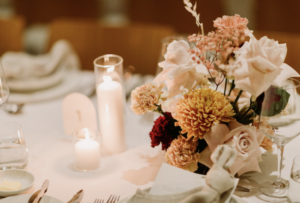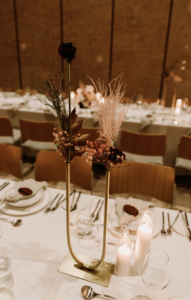 We we're so lucky to be able to use images from talented Nikita Pere she capture all of flowers so perfectly!
The couple were so thrilled with their wedding flowers and we were event more thrilled to be asked to design for them!
Geraldine x
Brisbane Floral Designer