Bespoke flower arrangements that enhance your corporate brand.
Custom-designed, modern corporate floral arrangements.
Floral arrangements aren't just reserved for weddings and special occasions. They are brilliant accessories for corporate days or expos or to make someone happy, and they also transform your reception desk from shabby to chic.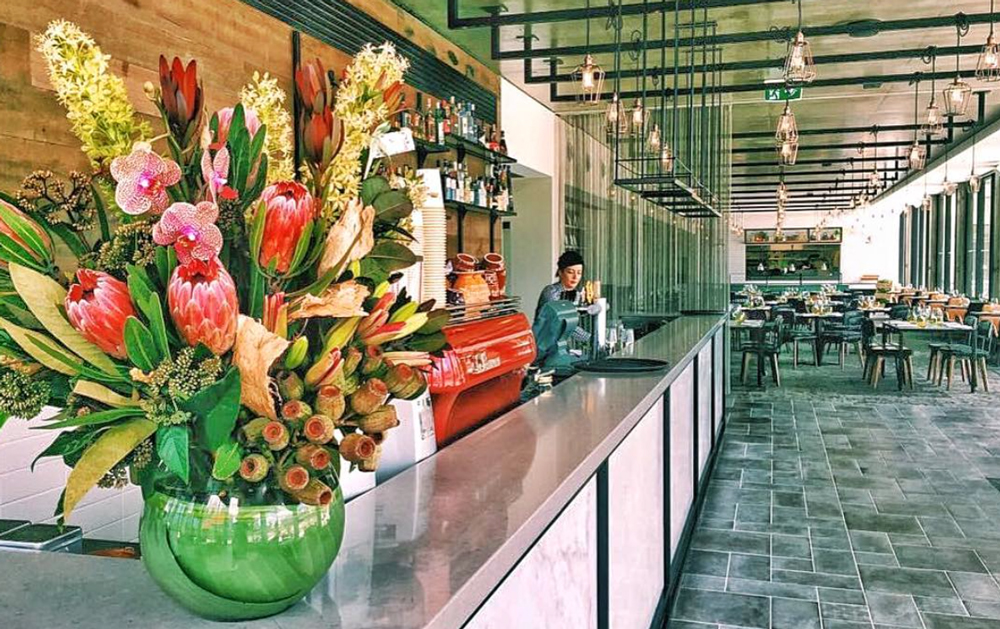 Brisbane's most contemporary corporate florist.
After all, shouldn't your flowers be unique, too?
Bouquet Boutique has cemented a strong reputation as one of Brisbane's leading providers of floral arrangements to both large corporates and small businesses. Why? Because we understand business marketing.
You've taken the time to develop your brand, and so we take the time to develop artistically-styled custom bouquets that reflect that brand. We work with you to understand your business and identify the message you want to communicate. This tone is then reflected in our bouquet design, which is geared towards helping you communicate your brand via strong visuals and cutting-edge design.
Artistic floral bouquets for clients, staff or suppliers.
Send a message that is always welcome.
Sometimes it's nice to say thank you, well done, or even sorry for your loss. Bouquet Boutique ensures that the right tone is conveyed through your bouquet, and we can even include corporate cards if you would like to send some through to our shop for storing.
And of course, we carry a wide range of on-trend containers and vases, from ceramic and glass through to metal, card and beyond, to complement your bouquet.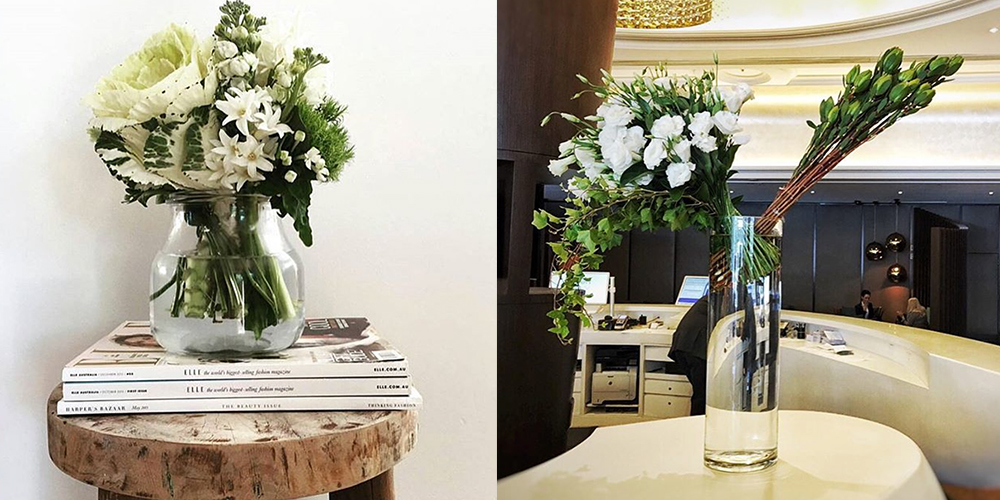 Corporate reception desk or showroom arrangements.
Don't give in to boring.
Don't put up with unimaginative arrangements that aren't a true reflection of your corporate brand. For regular corporate reception desk arrangements in Brisbane, our design expert Geraldine Hore will provide a free consultation to ensure we create the right design for your space.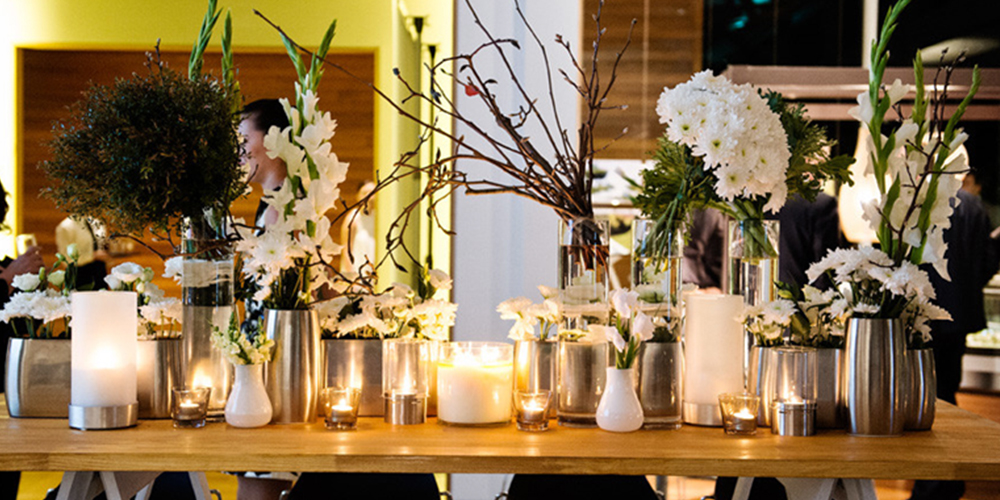 Corporate events
Clean, colourful, tasteful, understated… express your brand in a unique and artistic way
When we work with you for corporate events, we can organise delivery the day before, when you are setting up, or early in the morning of the event. Whatever your needs, you'll have a committed team of creative and responsive florists behind you.