Managing an event? Make sure it's on-trend with fashionable floristry.
Contemporary floral designs, sculptures and decorative designs.
If you're planning an event, you want to add style with chic and in-vogue floral design.
As event managers will tell you, even the best-planned events can leave attendees feeling uninspired if the ambience isn't right.
Whether you're based in New Farm Brisbane or located across Australia, we can develop cutting-edge floral arrangements that will become the talking point of your event. We've worked with the largest of corporate companies and the most experienced event managers through to soloists managing their first event. And every single time we've developed a visual feast that is anything but ordinary.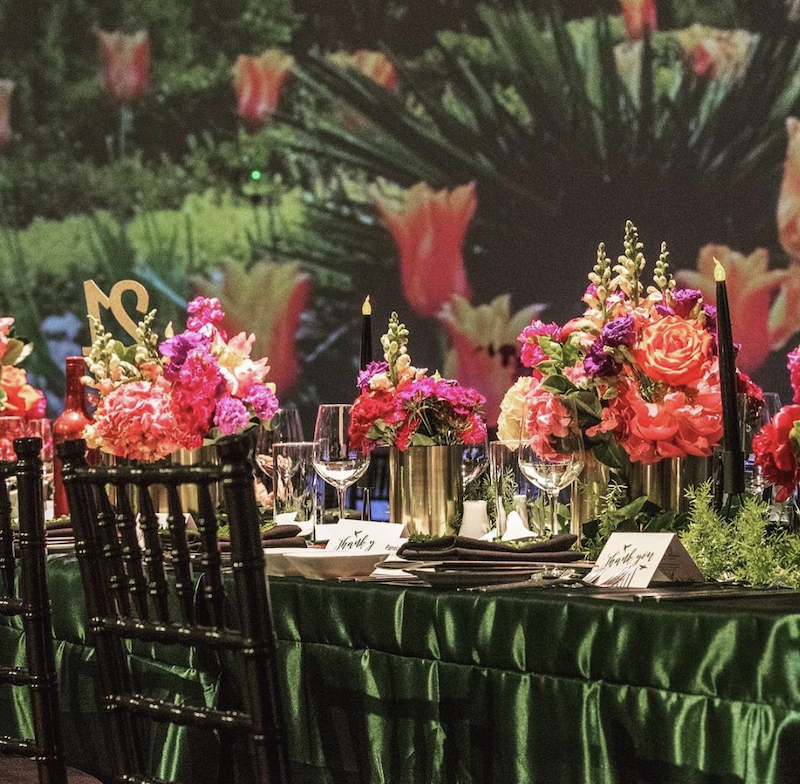 Visionary floral sculptures and inspired craftsmanship.
Brisbane's leading florist, transforming the best raw materials into living art.
What ambience do you want your event to project? Perhaps it's modern and progressive? Romantic and whimsical? Or perhaps subtle and sophisticated?
Bouquet Boutique works closely with you or your event manager to design floral visions that create the atmosphere you're after.
Innovative table centrepieces of all shapes and sizes
Inspired entrance arrangements for that important first impression
Inventive decoration designs that reflect your theme
Avant-garde suspended hangings (single ropes or curtains).
Whatever your (and our) imagination can design, we can create.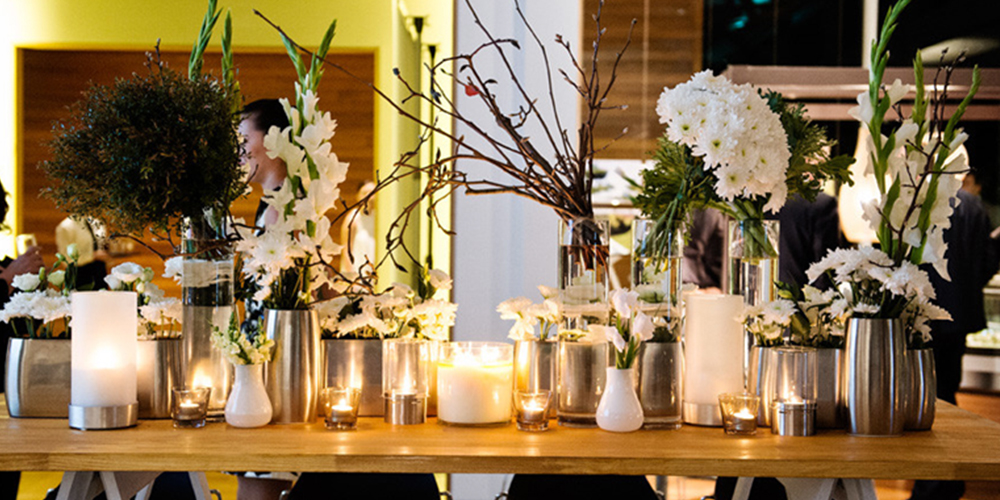 Why we are Brisbane's leading floral designer for large and small events.
Weddings, engagements, parties, christenings, product launches, expos and more
Regardless of the size or complexity of your project, we have the right team to bring it to fruition. Our clients aren't limited to Brisbane – we develop and deliver concepts for leading organisations Australia-wide.
Most importantly, we are committed to creating masterpieces. We break the mould, and aren't limited by our imagination. You need to put your unique stamp on your event, and we're the team to do it for you.
Event concepts brought to life
A range of solutions to suit every budget
Free concept consultation