A few years ago, after working on a what seems like a million events I was keen to push the boundaries and bring some of my own creativity to events through event creative direction. Once I was set on the idea I gathered a few other fellow cutting edge event industry trend setters decided we wanted to bring some wow factor to the Brisbane events scene – and after a few catch ups we decided to create an amazing event to bring fresh new ideas and new trends to the Brisbane events scene – we decided to create "INSPIRE!"
We have hosted 2 previous "INSPIRE!" events – but 2019 was the greatest invite only event we had created so far, if you work in corporate events was the the hottest ticket in town!
Each year we pull a theme together and extend on it to create an evening of amazement and focus on what can be created at an event to showcase our top clients on what they can then create for their own events to wow the clients and customers!
"INSPIRE!" 2019 was based on the artist Joan Miro, one of the major partners of the event Customs House brings one of Brisbane's most beautiful heritage listed venues – so this year we decided we wanted to give the grand building a modern overhaul to show that event something old can be seen in a modern fashion (some art juxtaposition perhaps!) And the result was amazing!
Inspired by Joan Miro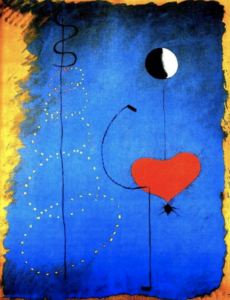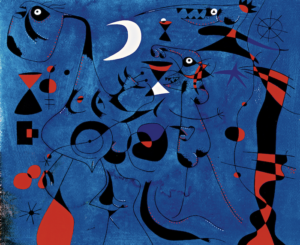 We focused on primary colours highly featured through the artists work of cobalt blue, red, yellows, black and flashes of other hot colours! The florals featured masses of orchids, anthuriums, lucodendrons, delphiniums and interesting other pops – to really give the flower arrangements a cutting edge look we incorporated electric blue perspex shards to create some hard lines agains the florals.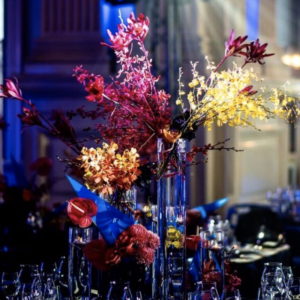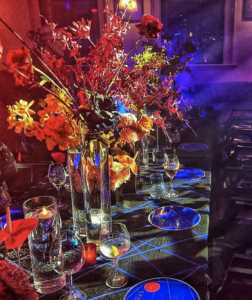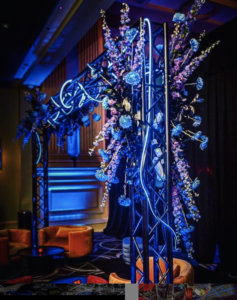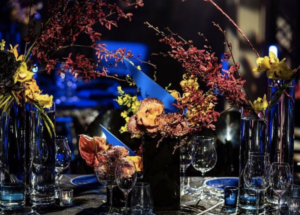 Paring the styling and flowers to create a sleek modern finish through lots of lines and lighting. We worked with other great industry leaders Valiant Hire supplied the modern furniture pieces and all of the detailed styling elements were brought together with Celebrating in Style, not a detail was missed with the menus event having a touch of interaction designed in perspex also by Cara Marie Designs.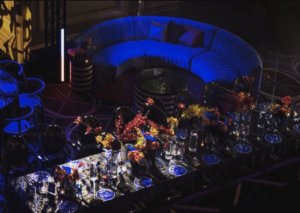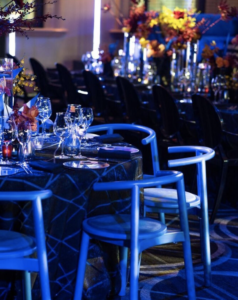 The evening hosted amazing food by the talented chefs at Customs House, creative and lively entertainment by Aerial Angles, interactive dessert station with ultra mod bloom backdrop designed by balloons by Twisted Mr, espresso martini and fine whiskey station!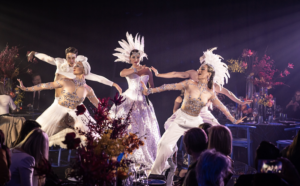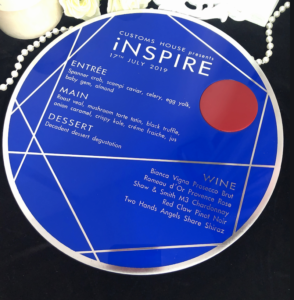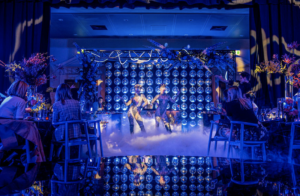 We love working on corporate event florals!
If you have an event coming up – ask us for some creative ideas, we will defiantly be able to really WOW you guests!
With creative direction love,
Geraldine x